With just one call to Bulk Connection, you gain access to hundreds of the very best van carriers nationwide for your truckload shipments, Carriers that are tested and go th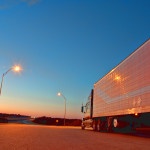 rough a rigorous evaluation process that never stops. We are linked to the FMCSA/DOT database and our dispatchers have the latest safety information available insuring that only the very best carriers are utilized.
Because we have years of experience with carriers, which provide a complete range of services, we make sure that you get the proper equipment to get the job done right, and then we make sure it happens.
Logistics specialists available 24 hours a day, 7 days a week

Rigorous qualification process for all carriers

A commitment to communicate "so you are in the know"

Confidential handling of your third-party / blind shipments

Prompt rate quotes and "last minute" emergency service