Optimal Inventory Management (OIM) brings supply chain expertise to managing your product supply, without adding staff or significant expense.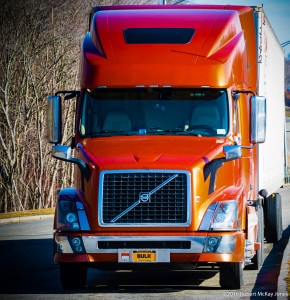 How? By combining two proven capabilities: BINs® and our expertise in bulk logistics. BINs® is a patented inventory network system that constantly monitors chosen silos and securely transmits data over the Internet to Bulk Connection's central dispatch. There, our experts use your requirements to proactively and intelligently track and analyze all necessary data with a SCADA-based system.
This intelligence is utilized to forecast accurate usage rates and place timely orders on behalf of your plant to seamlessly replenish stock or remove byproducts through preferred vendors. Your team can also view whatever data they choose.
A few details:
Eyes in the silos–Remote Telemetry Units (RTUs) are connected to your existing silo measurement systems
Basic tracking of information such as tank levels, transfers, shipping, receiving and blending is put into place
The SCADA-based program at the central terminal polls the RTUs based on algorithms specific to your requirements

Examples include location and amount of products available for consumption or manufacturing use; including exchanged, comingled and consigned stock

Data is analyzed and evaluated against norms to know whether supply or byproduct levels extend below or above established ranges

Custom alarm setting and/or automatic call-outs
Trending calculations
Load projections

When needed, proper action is taken: proactive, automatic communication with preferred carrier and supplier to ensure appropriate delivery and removal

Intra-depot or internal; inbound, and outbound
OIM has provided optimal inventory management for over a decade at a multitude of manufacturing sites and storage vessels over a wide geographic area.
Call today for a Transportation Profitability Analysis to know if your bottom line can benefit from OIM.