In an effort to save money and become more competitive, many businesses are more sensitive to their inventory costs. LTL service can help. Building on our deep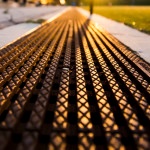 experience with other modes of transportation, Bulk Connection utilizes our network of carriers to provide efficient and economical LTL service.
Don't be fooled by fancy discounts! In many cases, Bulk Connection can provide rates which are lower than those you'll get from a common carrier, and you still get our exceptional service.
Use Bulk Connection's buying power to increase your savings
No minimum load requirements
Avoid break-bulk in many instances with load-to-ride capabilities
Regional programs available – from anywhere to anywhere
Consolidation and warehousing
Long distance LTL service from all market areas
Service to and from all Canadian provinces
SPECIAL PRICING AVAILABLE on headloads and volume LTL shipments from New England to many lanes west, including team service
Confidential handling of your third-party / blind shipments
Prompt spot rate quotes and "last minute" emergency service