Why should you care about Certifications and Affiliations?

Trusting your transportation to another company can be daunting, and trusting the movement of hazardous materials is even more nerve-racking. That's why you need to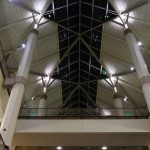 work with the leader – Bulk Connection. Being the leader means we stay up to date on current processes, regulations, and capabilities to keep your materials and personnel safe.
At Bulk Connection, we do what's required and more. All of the carriers we use carry auto and cargo liability insurance, and we ensure that the level of this insurance is sufficient to cover the value of the your cargo. At Bulk Connection we also go one step further – although not required, we also maintain our own contingency insurance policies.