The Bulk Connection Tank Wash Directory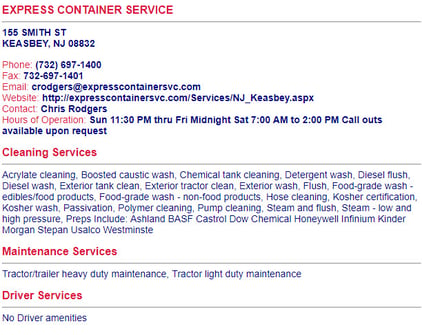 Until now, available tank wash directories simply consisted of the names, addresses and phone numbers of tank washes across the U.S. While this information is helpful, carriers told us it didn't give them and their drivers needed information about the types of cleaning and maintenance services performed.
So we decided to solve the problem on our own – researching and contacting every tank wash facility in the U.S. and Canada to obtain as much information as possible. All that data is in our new tank wash directory, which we will be updating regularly. We hope you find it a valuable industry tool.
About Bulk Connection
Bulk Connection is a freight broker with one of the largest networks of liquid and dry bulk carriers in North America. If you're a shipper looking for bulk capacity - or a bulk carrier looking for loads,- call us at 800.543.2855 or
drop us a note.