Who is Bulk Connection?
We started Bulk Connection in 1987 with the goal of providing efficient, high-quality bulk transportation services with competitive prices, and according to our customers we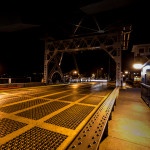 have lived up to that goal for more than 20 years. We started out serving the chemical and paper industries. Then, at the request of our customers, we expanded our service to include other industries and other modes of transportation.
Bulk Connection has a unique place in the market due to our long history and in-depth knowledge of transportation logistics. Everyone at Bulk Connection is a transportation professional. Our team is made up of experienced, talented individuals, with backgrounds over the spectrum of third party logistics – operations, regulatory, and administrative. This broad base of experience contributes directly to assisting you in achieving the results you need to maintain your competitive edge.
Logistics has been around since the wheel was invented, and some of our customers have worked with Bulk Connection the whole time – well almost. At Bulk Connection, we think we're the best at what we do, and we work hard to stay that way!