Bulk Connection – History and Future
Bulk Connection was founded in 1987 and is headquartered in Mystic, CT. At the start we provided an alternative to those shippers of liquid and dry bulk materials who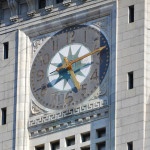 were accustomed to working with an established carrier base, but were looking to increase efficiency and trim costs from their traffic budget.
In 1992, impressed with the service that they were receiving, many of our bulk customers requested that we handle their van and LTL shipments as well. So we built another group by hiring seasoned professionals for truckload freight and developing partnerships with some of the best carriers in the nation. We wanted to offer the same commitment to our customers for their packaged goods as we had with their bulk shipments. Thanks to our customers, the dry van division has been a tremendous success.
As we look ahead, in our continuing commitment to provide the best service available, Bulk Connection employs a variety of management tools:
Earned and maintain our

ISO 9001 registration
All vendor partners are continuously monitored and rated.
All supporting documentation is maintained and coupled with our own contingency insurance policies.
On-going conversations with our customers to ensure the best service possible.