Looking back, 2018 was certainly a hectic year in the trucking industry. We had the trucking shortage ("had" may be a bit too optimistic), the frenzy around the ELD mandate, and tales of driverless trucks hitting the nation's highways. But, away from the headlines, we in the industry did what we always do: we kept the country's business moving, no matter how difficult it was at times.
At Bulk Connection, we not only kept moving, we shared some of the hard-earned knowledge behind that movement with the readers of our liquid and dry bulk logistics blog. In this article, we'll look back at the three blog posts that proved to be the most popular among our readers throughout the year.
Bulk Connection's most popular posts in 2018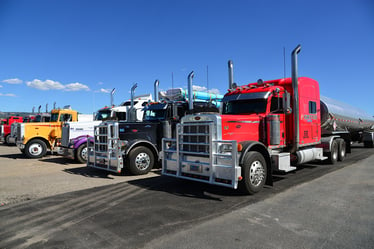 Not Just Tanks: Understanding Dry Van Trucking for Chemical Transport
When you think of "bulk shipping," you likely think of stainless steel trailers and tanks. That's only part of the story, however. Some "bulk shipments" actually occur in dry vans. In this article, we examine the key advantages to shipping bulk via dry van, as well as some things you need to consider before scheduling your first load.
Bulk Plastic Shipping: What You Need to Know
As omnipresent as plastic is in our society, there still appears to be some uncertainty behind the shipping of the tiny plastic pellets that eventually comprise the items you see in your home or office. In this post, we identify some of the most important things a shipper needs to know before those plastic pellets are ever loaded for transport.
How to Cope with Tank Truck Driver Scarcity
At the forefront of most shippers' minds in 2018 was truck capacity and how to find it. This quest for capacity also led to an important realization: shippers that made their loads more attractive to carriers were more likely to get the necessary capacity from them. It makes sense, but where do you start? We provide several effective starting points in this article that are just as true heading into 2019 as they were a year ago.
Happy Holidays
Looking ahead to the new year, we look forward to navigating 2019 with you – here on our blog and out on the highways. In the meantime, we'd like to wish you and yours a very happy holiday season and a healthy and prosperous 2019.