If your company needs to ship chemicals, you are likely familiar with many of the options available to you. You can ship dry and liquid raw materials in bulk tanks and dry bulk trailers, and you can ship raw or finished materials in dry vans (e.g., inside totes or drums).
What you may not realize is that there are chemical transportation providers out there that can handle both bulk and dry van shipments for you. In this article, we'll examine the advantages chemical freight brokers can bring to your operation.
Getting to know the chemical transportation freight broker
Freight brokers are third-party logistics (3PL) providers that act as expert middlemen between shippers and carriers. Simply put, shippers turn to these 3PLs because they know the shippers' product requirements and can match a product's requirements to the carriers in their network best equipped to handle them. Carriers turn to these 3PLs because they have trusted relationships with shippers.
Leaning on the same broker for bulk and dry van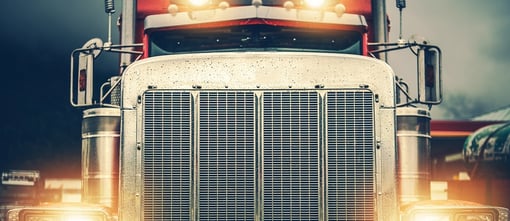 In the world of chemical shipping, there are freight brokers that specialize in dry van shipments, and some that specialize in bulk. Although rare, there are some, like Bulk Connection, that specialize in both. The following are some advantages of working with such a "dual-mode" provider.
They know your chemical products. No matter what you ship or how you choose to ship it, freight brokers that specialize in chemical transportation will understand your product and know the best way to ship it. Why? Because your broker has likely shipped it – or a product with similar characteristics – countless times. Your broker will also conduct a thorough review of your product's Safety Data Sheet (SDS) in order to match it with the equipment that can transport it safely. Some freight brokers are even ISO-certified, which further ensures that no stone is left unturned in the safe handling of your products.
They can offer one-stop pricing. Let's say you have product that can be shipped in a bulk trailer or in totes. With one call to your freight broker, you can receive quotes for each mode of transport to help guide your decision. This saves you the time of hopping from carrier to carrier and going through repeated input processes to receive quotes for each mode.
They can augment a bulk shipment with dry van. In cases where you have more product than you can ship in a single bulk tank or trailer – but not enough to fill up a second tank or trailer – your chemical freight broker can ship the remaining product via dry van. As with the one-stop pricing benefit, this augmentation would be part of one single shipping process, allowing you to handle all shipping details one time with one single freight broker.
Their departments can share information with one another. When you ship a load with a freight broker for either bulk or dry van, all of the details of the load are recorded and kept on file. So, the next time you have a load, your broker is able to draw upon that information – from loading and unloading facility details to specific product requirements (e.g., incompatible priors) – the next time you book a load. And, best of all, a 3PL team that has experience shipping your products can discuss this information internally to optimize details on your behalf.
They handle the vetting for you. Another one-stop benefit of shipping with one freight broker across multiple modes is that quality freight brokers vet their carriers thoroughly so that you don't have to. Licensing, insurance, and regulatory compliance information for every carrier in a freight broker's network is managed and kept current – saving you the headache of acquiring and maintaining this information for multiple carriers on your own.
Lean on Bulk Connection for chemical transportation
Whether you've shipped bulk or dry van with us in the past, or you've never shipped with us before, Bulk Connection can be your one-stop solution for all modes of chemical transport. We've specialized in chemical freight since our inception in 1987, and our freight experts average almost two decades in the industry. To learn more about entrusting your chemical products to a true expert, contact Bulk Connection today.