As the movement of freight involves big equipment, big loads and sometimes big price tags, an accident or other type of mishap during transport can result in big problems. You want to make sure that your carrier is adequately protected by insurance so that these problems – should they occur – never become your responsibility. In this article, we'll examine what you need to look for when it comes to freight carrier insurance.
Obtaining freight carrier insurance information
Here are some tips for ensuring your carrier has the proper coverage.
Before you book a load, ask for your carrier's insurance company to send you a certificate of insurance. This certificate will include coverage details, policy number and expiration date. Importantly, you will want to receive this insurance certificate from the insurance provider directly.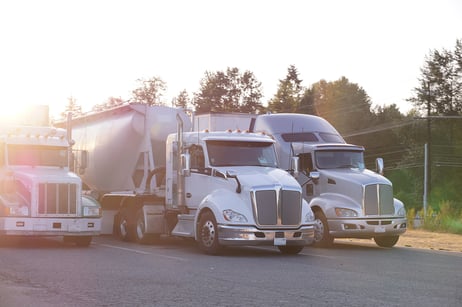 If your carrier's insurance company sends you a copy of the carrier's insurance certificate, you then become a "certificate holder" in the eyes of the insurance company. If there is any interruption of coverage (e.g., the carrier doesn't renew its policy or misses payments and is dropped by the insurance provider), the insurance provider will notify the certificate holders on record of these changes. It is far less likely that your carrier will notify you of such occurrences.
So, do not hesitate to ask your carrier to have its insurance provider send you a certificate of insurance.
Make sure that your carrier has adequate insurance. Freight carriers are required to have both liability and cargo insurance policies.
Liability insurance. This type of insurance covers damages to people and property in the event of an accident or other mishap. Most carriers are required by the Federal Motor Carrier Safety Administration (FMCSA) to have a liability insurance policy that covers between $750,000 (typical for non-hazardous dry van shipments) and $5,000,000 (typical for hazmat shipping). The exact minimum coverage amount will depend on the type of transportation being performed.
Cargo insurance. This type of insurance covers damages to the cargo being shipped. The FMCSA requires most carriers to have cargo policies with a minimum amount of $5,000 per vehicle. As a shipper, you will want to make sure that your carrier's cargo policy includes adequate coverage for the value of your products (e.g., if you're shipping $250,000 worth of products, your carrier's cargo policy should cover at least that amount).
Carriers often hold both policies with the same insurance provider – but this is not always the case.
Ensure that your carrier's insurance company is financially stable and reliable. Just as you properly vet the carriers that haul your freight, it is also wise to vet their insurance companies. You may find that an insurance provider's less-than-stellar reputation makes it undesirable to work with a given carrier.
In the event of a claim, does the insurance company have a solid reputation of making things right? What is the company's history related to payments and the overall financial soundness of the company? A standard way to vet insurance companies is to look them up in the AM Best database which includes ratings of all major insurance providers.
Work with a 3PL to avoid freight carrier insurance headaches
Of the many benefits that shippers can enjoy working with 3PL freight brokers, steering clear of freight carrier insurance pitfalls is high on the list. Here's why:
Freight brokers keep current with all carrier documentation. A freight broker is as strong as the quality of its carrier network. In maintaining that quality, the broker must ensure that all of its carriers are up to date with their insurance, operating licenses, and other documentation. As such, most freight brokers have rigorous protocols related to carrier records and will know ahead of time when a carrier's coverage expires.
Some brokerage companies, like Bulk Connection, have an internal team dedicated solely to the maintenance of carrier records. These brokers will never give your loads to carriers whose insurance is due to expire in the near term. This gives shippers peace of mind that all documentation is current when a load is booked.
Some freight brokers provide contingency insurance. This adds an extra layer of protection to the insurance mix by having a contingency policy in the event that a carrier's insurance suddenly lapses (e.g., due to missed payments). Should that occur, and the carrier's insurance won't provide coverage, the freight broker's insurance can kick in to protect the shipper from responsibility.
To learn more about these and other benefits of partnering with a freight broker, contact Bulk Connection today.