To say that people within the transportation industry were pessimistic as 2017 rolled over into 2018 would be an understatement. The driver shortage, extremely tight capacity, and enforcement of the ELD mandate are just a few of the items that darkened the mood of many transportation pros. But, as we're seeing in 2018, it's not all bad all the time. There are bright spots to be taken advantage of. And, high on the list of those who can be taking advantage are freight broker agents.
2018 outlook for freight broker agents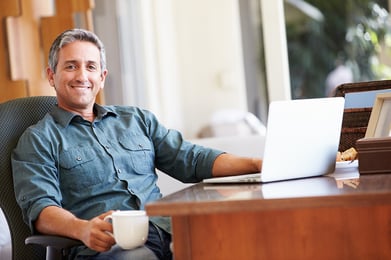 There are signs of improvement. While the capacity crunch is certainly not in the rear-view mirror yet, more and more of the bright spots mentioned above are showing up in our news feeds as of late. A recent Journal of Commerce article revealed that shipments of smaller 3PLs and freight brokers increased by 20.5 percent from Q3 to Q4 2017. More business for freight brokers means more opportunities for freight broker agents.
Another sign of improvement is an increase in truck purchases. The first quarter of 2018 marked the strongest period for truck orders since 2006. More trucks means more capacity – a welcome sight for all within the industry.
Knowledgeable agents are always needed. Bulk shipping is more complex than common dry van shipping. Specialized knowledge is required to ensure safe, compliant shipments. It's simply not worth entrusting sensitive bulk freight to non-experts. That's why bulk shipping doesn't lend itself well to automation and load boards. Many bulk freight brokers rely on experienced freight agents to bridge the gap between shipper needs and the broker's network and capabilities. Whether capacity is booming or scarce, the expertise that a knowledgeable agent brings to bulk shipping is always needed by companies such as Bulk Connection
Lean times can prove fruitful. When freight capacity is lean, it's generally lean across the board. This means that shippers who previously enjoyed reliable capacity are now looking elsewhere to find it. For freight broker agents, this can be an opportunity to introduce your broker's services to new shippers or reintroduce your broker to shippers you haven't dealt with in a while.
A "win-win-win" situation
We like to think of the role of freight broker agents as a win-win-win situation.
First, as an agent, you "win" because of the nature of the role. This involves setting your own schedule, capitalizing on your years of experience and the relationships you have developed, and working only with the companies you choose to work with. As an agent for Bulk Connection, for example, you enjoy these additional benefits:
Your broker relationship does not have to be exclusive; you can serve as an agent for other companies, too.
Get paid a weekly commission; there's no waiting for the end customer to cut us a check.
Collect commissions as long as we have the business that your bring to us. Some of our shipper relationships have been in place for 30 years.
Work when you want. Whether you want a full time trucking agent job or just a few hours a month to supplement retirement income, we'll make it work.
Work where you want. Going on vacation? Want to visit the kids? No problem. All you need is a phone.
Next up on the win list is the freight broker. The broker benefits as you introduce companies to its service offerings. It is then free to focus on operational excellence without having to worry about where the next sale is going to come from.
Lastly – and most importantly – the customer wins by being able to leverage the broker's freight capacity, while being guided by a trusted resource: you.
To learn more about applying this win-win-win scenario to your career, contact Bulk Connection today.