A new year is a new start, right? That's at least what supply chain professionals across the country are hoping as we look to get past the bottlenecks and disruptions that characterized 2022. In this article, we'll look at the bulk industry and what we, as 3PL freight brokers specializing in bulk freight, see unfolding in the new year.
Bulk trucking factors to keep an eye on in 2022
1. The driver shortage continues. The driver shortage was the biggest bulk trucking issue of 2021 and it's still the biggest issue in 2022.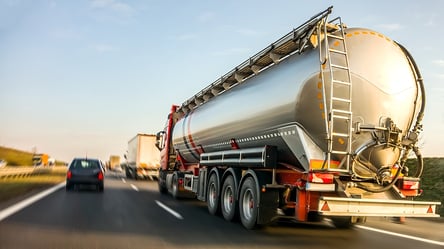 This shortage won't end until there are enough drivers to handle all load requests, but we are hopeful that progress can be made in mitigating the shortage this year and in the future. There are a growing number of experts proposing ideas and calling attention to the issue, while pressure on government officials to intervene continue to grow.
What do industry experts want the government to do? National Tank Truck Carriers, Inc. – the leading bulk trucking industry association – recently joined 95 other supply chain organizations in signing an open letter to President Biden which offered possible solutions to the truck driver shortage. These solutions are summarized as follows.
A younger driver pilot program. The letter proposed a pilot program that enables trucking carriers to create an apprenticeship program for drivers between the ages of 18 and 20 that would enable them to perform interstate trucking.
Promotion of careers in transportation and the supply chain. The letter urges the federal government to partner with industry organizations as well as state and local partners to promote truck driving as a career of choice.
Flexibility in vaccine mandates. The letter asks for flexibility when it comes to vaccine mandates for essential workers such as truck drivers. The authors of the letter estimate that the mandate could cause a loss of 37% of drivers.
Hours of Service relief. The letter asks the Administration to continue to provide HOS flexibility for drivers, particularly in regard to ports that are open 24 hours.
Flow of goods through ports. The letter encourages the Administration – with input of key supply chain stakeholders – to continue to investigate current supply chain disruptions and pursue practices that reduce bottlenecks.
It is important to note that these proposals relate to all drivers, not just bulk drivers specifically. But bulk trucking commonly attracts the best drivers from other transport modes, who are drawn by the higher pay of this specialized field as well as its comparatively favorable hours and working conditions. So, it follows that as more drivers enter the profession, more drivers will end up behind the wheel of a bulk tanker or dry bulk trailer.

2. Demand is high, rates are high, capacity remains low. From where we sit, manufacturing appears as healthy as ever. So, we don't expect demand to subside much, if at all, in 2022 compared to 2021. This high demand for bulk trucking is offset by the driver shortage as noted above – which means that rates will remain high until supply and demand become more balanced.


This all means that 2022 is again a carrier's market, which means that shippers need to become 'shippers of choice' in the eyes of carriers to secure capacity.

Some ways to do this include the following.
Allow bigger windows for shipping and receiving. The more flexibility you can give carriers, the more likely it is that they can fit your loads into their schedules.
Open facilities on nights and weekends, when necessary. Carriers are operating around the clock. If you can make your facilities available at the times that are most convenient for them, you greatly improve your chances of securing capacity.
Inspect trailers quickly. Once you pin a carrier down for a loading or unloading time slot, do your best to make the experience a breeze for the driver(s).
Know and communicate your facility details and potential issues. The more information you communicate at the outset, the more prepared (and appreciative) the carrier will be.
Make sure your silos or tanks have room. Perhaps the quickest way to make an unfavorable impression with a carrier is to have its driver arrive at the unloading site before you realize that the tank, silo or railcar he or she needs to unload into is already full.
3. Shippers continue to turn to 3PL bulk freight brokers. With carriers strapped for capacity, shippers have had to look elsewhere. This sometimes leads them to scouting additional carriers – but do you really have the time and resources to vet carrier after carrier, hoping that one day one of them will be able to handle your loads?


Many shippers have – either in tandem with their carriers searches or, in some cases, instead of them – used the tumult of the past two years as an opportunity to get acquainted with 3PL freight brokers that specialize in bulk freight.

Whether you're shipping your products via dry vans or bulk tanks and trailers, consider freight brokers as a key ingredient of your capacity-sourcing mix. Why? Because freight brokers have relationships with large networks of carriers – and access to the capacity those carriers can provide. So, forming a relationship with a freight broker is essentially like forming a relationship with dozens or even hundreds of bulk trucking carriers simultaneously (and its far less time consuming than forming each of those relationships yourself).

Best of all, freight brokers can fast track your "shipper of choice" status with carriers. A broker that specializes in bulk freight understands the carrier's operational needs and can make sure that your product is an appropriate match for the carrier's capabilities – and vice versa – while handling every last detail of the shipment.

To learn more about how a bulk freight broker can service your loads in 2022 and beyond, contact Bulk Connection today.