You have freight that you need to ship, but not enough to fill a truck. If you're like most shippers, you rely on LTL transport to have your goods share the ride with other companies' products heading to the same destination. LTL shipping (or "less than load" shipping) is standard practice in the U.S., but what is less commonly understood are the advantages of booking your LTL loads with a freight broker. In this article, we'll examine 5 of these LTL freight broker advantages.
LTL transport: freight broker advantages
A quality freight broker is much more than a middleman between you and a carrier – it is a true partner that ensures safe, efficient, and cost-effective transport of your freight. The benefits of such a partnership for LTL freight include the following.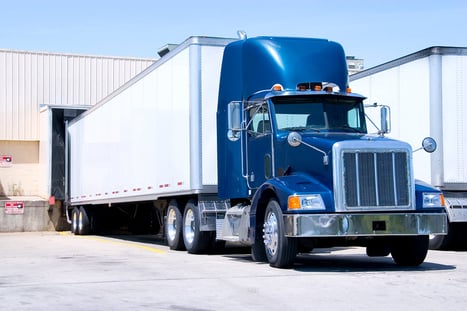 1. Brokers can provide volume discounts you might not attain on your own. If you were to call a carrier directly to price your LTL load, you would receive a standard rate. However, if an LTL freight broker that provides that carrier with significant volume makes that same call on your behalf, your rates will be significantly lower. More volume equals more buying power and many freight brokers have substantial buying power with their in-network carriers that they give a lot of business to.
In addition to regular LTL carriers, many freight brokers have relationships with "load-to-ride" carriers. Whereas traditional LTL transport involves travel to a central terminal and subsequent unloading and reloading before final delivery, load-to-ride carriers haul your LTL freight direct to the destination. This reduces touches (and thus decreases the risk of damage to your products), time and costs.
2. Brokers will shop the best rates for you. Do you have time to sit on the phone and provide your load details to carrier after carrier to obtain the best rate? Didn't think so. LTL freight brokers have large networks of carriers that they know intimately and can then therefore match your load with the best fit for your product, lane, and time requirements quickly.
3. Brokers can help you avoid costly mistakes. Freight brokers that live and breathe LTL transport understand all the bases that need to be covered for a load to be successful. They understand the information that needs to be obtained from you, the information that the carrier needs, the paperwork involved (e.g., insurance and bonding, if required), and the regulatory requirements that must be adhered to. Experienced brokers also understand what not to do and can steer you clear of costly mistakes.
For example, many shippers get into trouble by classifying their products incorrectly during freight procurement. They will calculate their costs at the outset, assuming that their product is a certain NMFC Freight class. At the end of the project, however, a nasty surprise can result when the products are revealed to belong to a different freight class which may result in higher delivered costs. Brokers can help you avoid this by ensuring that your shipping details are air tight from the get-go.
4. Brokers can provide additional services. If you require refrigerated LTL, warehousing, cross docking or any number of additional services, your LTL freight broker can arrange these for you. Your broker's capabilities will often extend beyond that of a carrier – allowing you to bundle your LTL transport with additional services while still dealing with only one provider: your broker.
5. Brokers can provide a personal touch. A 5-minute phone call can sometimes be more productive than electronic booking. When you feel that details of a particular load are best handled over the phone, it's nice when you can reach someone. This is rarely possible when dealing with large carriers directly.
Lean on Bulk Connection for LTL Transport
With over 30 years of shipping experience – and a team of professionals with an average of almost two decades in the business – Bulk Connection is your single-source solution for LTL shipping. We have one of the largest networks of carriers in North America with transportation providers that we've personally qualified. In addition to managing all records of insurance, authority, contracts, safety ratings, and bonding for these carriers, we also have a unique scoring system to ensure that your products are always handled by the highest-performing transportation professionals. To learn more about Bulk Connection's LTL capabilities, contact us today.