When I meet people outside of work, I'm often asked what I do for a living. "I'm a truck broker for liquid bulk freight" I reply. It's not unusual to receive a blank stare in response – sometimes even from people within the logistics industry! So, in this blog post, I want to demystify what we do as truck brokers and give you a few reasons why we are a valuable resource for bulk shippers to lean on, nationwide.
Who are truck brokers?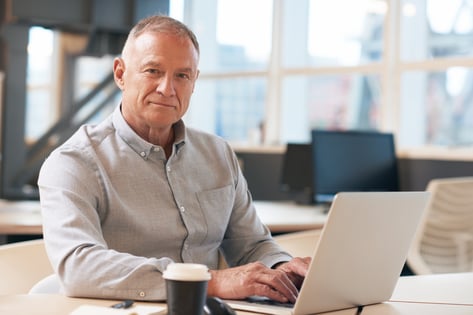 Before I was a truck broker, I was on the other side of the table (or the phone) as a transportation procurement agent. So, I truly understand the value of what I do from multiple perspectives.
From the perspective of a broker, we're really in the business of customer service. Shippers need to ship, carriers need to carry, and we're the pros in the middle that work with each to ensure that everything goes perfectly when the rubber meets the road. To do this, we rely on our knowledge of products, lanes, equipment, and services to obtain the necessary information from each party. Since bulk shipping in tanker trucks is a specialty freight service, we also provide key information on safety and compliance requirements.
In my past life as a procurement agent, I saw my best brokers and 3PLs as freight experts that could help me save money on my loads. In my procurement roles, cost was a major factor in determining who I shipped with and I often found that my truck brokers of choice could beat the quotes I was receiving directly from carriers.
5 ways that brokers add value to bulk shipper operations
So, now that you know who we are, here are 5 reasons to keep truck brokers at the top of your transportation contacts list.
Brokers can provide lower costs. As mentioned above, I found – as a freight procurement agent – that I could often get better rates from brokers than I could straight from carriers. The reason for this is simple: when you deal with a carrier, you're dealing with that one, single carrier. When you deal with a broker, however, you're tapping into that 3PL's entire network of bulk freight carriers – all while dealing with one person. So, instead of getting one rate to go from points A to B, your broker can compare several carrier rates on your behalf.
Brokers can source capacity for you. Due to the truck driver shortage, securing bulk capacity is sometimes no easy feat. The same network that your broker uses to shop for the best rate can thus be equally indispensable when it comes to sourcing capacity. One call to your broker and your load can be matched to one of hundreds of carriers that handles your product and lane.
Brokers will work with you 1-on-1. When you work with a broker, you can work directly with a freight expert that can guide you through each step of the freight transport process. From capacity and pricing, to matching your product and delivery requirements with the right equipment, your broker will truly act as a partner and guide the project. It is a much more personal level of service than you will find with larger transportation providers.
Brokers are thorough. In comparison to large carriers, most freight brokerage companies run much smaller operations. As such, they can't afford any errors, as even one mistake can have a profound negative impact on its business. Thoroughness is thus key. In addition to working with shippers directly throughout the booking process, most brokers will go the extra mile in ensuring the load's success. This involves following up with each party downstream of the initial shipment (e.g., personnel at both the loading and delivery sites) to ensure that all details are understood, all paperwork is complete, and the proper equipment is used at each location.
Brokers know your products. At Bulk Connection, our team of freight experts average almost two decades in the industry. In our case, we specialize in moving bulk freight in tanker trucks –a somewhat unique niche. As such, we understand the requirements of shippers' products sometimes even better than they do. Why? Because we've worked with those products time and time again and know how to protect their integrity. Such expertise extends far beyond the SDS and ensures that nasty surprises don't arise once the project is in full swing.
Add truck brokers to your transportation mix
While there certainly are benefits to dealing with carriers directly, freight brokers like Bulk Connection offer unique advantages that should earn them a place on your 'go-to' list. With 30 years of bulk freight experience, Bulk Connection is an ISO-9001-certified brokerage company with one of the largest carrier networks in North America. To learn how our costs, capacity, and communication set us apart from your other transportation providers, contact us today.