When you have freight that needs to be transported in a dry van trailer – but not enough freight to fill that trailer – you'll likely need to rely on Less Than Truckload (LTL) shipments. With the LTL model, your freight takes up space on a truck alongside the freight of other LTL shippers. While it's a popular and convenient mode of transport, navigating LTL pricing can be tricky. In this article, we'll demystify the pricing of LTL shipments and explain how freight brokers can help get your goods on the move.
How does LTL pricing work?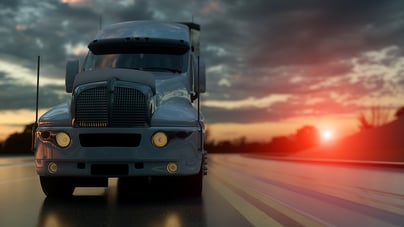 In the LTL world, pricing is commonly determined according to the National Motor Freight Classification (NMFC®) from the National Motor Freight Traffic Association (NMFTA). With this classification, freight is grouped into 18 different classes based 4 characteristics:
Density – The dimensions and weight of the freight. To obtain density, you multiply the height x width x depth of the freight and then divide that number by the total weight.
Handling – A determination of how difficult movement of the freight is during loading and unloading (e.g., very fragile items may be more difficult to load/unload, while non-fragile palletized products are easier to load/unload).
Stowability – A determination of how easily the freight resides in the trailer with other freight. Palletized items that are stackable are easy to stow, while unpalletized items with unusual shapes are more difficult and can take up more room.
Liability – A determination as to the risk of damage – to the freight in question or to other freight – and theft.
NMFC's 18 freight classes are numbered between 50 and 500. The lower classes tend to be items that are easier to stow and handle. Carriers will generally use the freight's NMFC class and assign different rates based on hundredweight (CWT). So, for example, a freight with a class of 50 will have one rate if the freight is under 500 pounds, another (lower) rate if the freight is between 500-1,000 pounds, another (lower) rate if the freight is between 1,000 and 2,000 pounds, and so on.
Carrier pricing will also typically account for several other factors including shipping distance, fuel and accessorial charges (if applicable).
While this has been – and remains – the standard method of LTL pricing, there are other variables at play. First and foremost, carriers may offer their own discounts and special pricing to attract shippers of specific commodities. Carriers may also offer a 'freight of all kinds (FAK)' agreement to some shippers. With FAK pricing, shippers who ship in high volumes with the same carrier would have all their freight treated as one set NMFC class, regardless of what the actual class of each shipment is.
Elsewhere in the industry, there is a push to calculate rates based on density alone, as opposed to NMFC classification. The argument for such an approach is that the NMFC system can be confusing. However, proponents of NMFC classification say that the system already includes density but also includes the 3 other factors that can prove crucial for carriers in assessing the ease or difficulty of moving a particular shipment.
How freight brokers can help you navigate LTL pricing
When navigating the LTL shipping world on your own, you can approach carriers individually or you can partner with a freight broker to take care of it for you. The following are some of the advantages of the freight broker model.
Receive multiple rates with one call. When you seek multiple rate quotes with multiple carriers, there is a decent amount of time and effort that goes into working with each individual carrier to get your rate. Much of this time and effort can be eliminated with one call to a freight broker who – once provided with your freight details – can contact multiple carriers on your behalf to find and compare rates.
Receive possible volume discounts. When you work with a freight broker for LTL shipments, that broker is likely working with LTL carriers on behalf of the broker's other customers. As such, the broker may enjoy volume-based discounts from those carriers and pass the savings on to you.
Skip the vetting process. Getting a good rate is only part of the LTL equation. You need to make sure that your chosen carrier has the proper operating authority, insurance and other paperwork-related details. You also need to be sure that your carrier has a solid reputation and no outstanding judgments against it. Managing this information – and ensuring that it's current – can be a time and resource drain. For freight brokers, however, it's an essential part of operations. By partnering with a freight broker, you can rest easy knowing that the carrier handling your load has been fully vetted beforehand.
With a large North American carrier network and over 30 years of shipping experience, Bulk Connection is a trusted partner to shippers far and wide. We handle everything from LTL and Truckload to liquid and dry bulk shipments. To learn more about the advantages of working with a trusted logistics expert to obtain pricing and handle your loads from start to finish, contact Bulk Connection today.