In freight trucking, determining transit time may seem easy (e.g., "here is what I'm shipping, please tell me when you can pick up and deliver"). But it's not. Especially in the bulk freight trucking world, transit time is dependent on many factors. In this article, we'll examine these factors so that you can account for them when booking your next load.
Factors affecting freight trucking transit time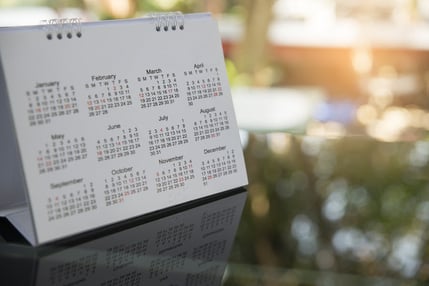 Understanding the following factors – some within and some beyond your control – will help you assess what a possible timeframe looks like for your shipments.
Your product's requirements. The product that you're shipping will determine your equipment needs. The scarcity – or lack thereof – of that equipment will then affect its availability. For instance, if you're freight is traveling in a dry van, you don't have too much to worry about as dry vans are not typically hard to come by.
If, however, your product requires a bulk tank or trailer, the pool of available equipment narrows considerably. The more requirements that you have for those bulk tanks or trailers (e.g., you require a bulk liquid tank with in-transit heating), the more scarce capacity becomes. The scarcer your equipment, the longer you may have to wait for your carrier or broker to secure it.
Driver hours of service. Once you have your equipment, you'll need a driver to move it. This is where things start to get tricky. With hours of service (HOS) regulations, drivers are no longer able to simply pick up a load and drive until they reach the destination. HOS limit the time that a driver can spend behind the wheel without resting. Specific details include:
Drivers can be on duty for 14 hours (limited to 11 hours of driving time) and then must be off for 10 hours
Drivers cannot work over 60 hours over seven consecutive days
Drivers can 'reset' and start a new work week every 168 hours, provided that they take at least 34 hours off before driving again
Carrier dispatchers will have access to all driver logs and will balance time worked with time remaining in order to assign a driver to your load. But driver rest time must be factored into your load's timeline if a driver will need to be on duty longer than 14 hours.
Distance. Along with driver HOS, distance will obviously play a large role in determining transit time. Most drivers can cover 500-550 miles a day (not accounting for traffic and other disruptions) while adhering to HOS regulations. Shippers should be aware of the distance required in transporting the load and the role that plays in the driver's timeline. For instance, a shipper may request a load to be picked up in New Jersey one morning and delivered in Chicago the next morning. Based on driver HOS of service + the distance required to travel, it is not going to be possible (though a delivery later in the afternoon could be).
Loading and unloading. The faster you and your team can get drivers in and out of loading and unloading sites, the faster your load will move. The following are some of the ways you can accommodate drivers at your facilities.
Provide clear instructions for loading and unloading that are easy to understand
Ensure that the load/unload areas are safe and easy to reach
Ensure that the site – including check-in windows – is adequately staffed at the designated appointment time
Work with drivers to move appointment times disrupted by traffic, weather, and other factors
Provide a secure parking lot where a driver can drop his or her tank or trailer and take a break while the product is loaded or unloaded
Work with Bulk Connection to speed freight trucking transit time
When you need your load moved quickly, you can deal with the limited options provided by one carrier – or you can source the best carrier for your load from hundreds of carriers across a nationwide network. Bulk Connection can assist with any OTR mode and has one of the largest bulk carrier networks in North America. We will work with you 1-on-1 to select your carrier and plan every step of the shipment.
From sourcing the right equipment and drivers to coordinating all details of loading and unloading, Bulk Connection covers all the bases at the outset. And, if your desired timeline isn't going to work, we'll let you know up front and provide options to best accommodate your needs. To learn more about our capabilities, contact us today.