Becoming a "shipper of choice" is something we talk about quite a bit here on the Bulk Logistics blog. The term represents a sea change in the way that shippers must now view their operations in order to secure capacity from carriers in a strained marketplace. In order to become a shipper of choice, you need to make your loads as attractive as possible to carriers. In this article, we'll look at ways that dry bulk cargo shippers can do just that.
7 ways to make your dry bulk cargo more attractive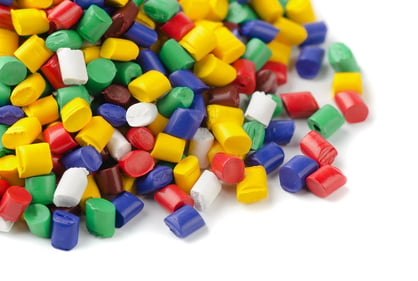 Whereas shippers once grew accustomed to carriers competing for their loads, the shoe has been on the other foot in recent years. Due to the driver shortage and other factors, carriers have had limited capacity but a seemingly endless supply of shippers vying for it. Here are 7 ways to make your dry bulk loads stand out from the pack.
1. Know your product. In order to carry your load, your carrier must first clearly understand the equipment needed. It is your responsibility to provide vital information (e.g., Safety Data Sheet and incompatible prior product information) about your product so that the carrier can match it with the appropriate equipment and driver. You can get up to speed on the information your carrier will need by reading our recent dry bulk transport article.
2. Pay carriers well. Not exactly earth-shattering information, I know, but carriers – like everyone – like money. If you're able to pay them well, you'll make them happy, which will make them more likely to take on additional loads.
3. Have the volume to keep carriers busy. Even better than well-paid loads, however, are regular well-paid loads. If you have the volumes for regular work, that will make your carrier even happier and could signal the start of a fruitful shipper-carrier relationship. Regular business also allows your carrier to become familiar with your product, your facilities and your personnel – this familiarity makes life easier for your carrier and thus makes your loads more attractive.
4. Expand your loading hours. As carriers have no shortage of loads to handle, you can increase the odds of them fitting your load into their schedule by expanding your loading hours. An early morning or nighttime loading allows carriers to avoid rush-hour traffic and fit more work into their day.

The flipside of this, of course, is that it can be costly to keep your operation running for extended hours. You'll need to find carriers and brokers that help you keep your supply chain moving while staying profitable.

5. Schedule as far in advance as possible. Advance scheduling makes it easier for carriers to plan their own schedules in advance. Well-planned schedules are more efficient – and profitable – for carriers to manage than a bunch of last-minute, "need you here now" requests.

It is important to remember, however, that some flexibility is required on your part even when booking far in advance. You may book a load for 2pm three Tuesdays from now. But, the truck that will ultimately haul your product is running throughout those three intervening weeks and can experience delays that can alter your pick-up time.

6. Don't be afraid of the phone. Dry bulk shipping is a complicated business and – if performed incorrectly – can lead to undesirable financial consequences. Because of this, a brief phone call is often your best ally in making sure the job gets done right. By talking details through over the phone, you can ensure that you and the carrier are on the same page and are both comfortable with the job at hand.


Contrary to popular belief, the phone is also typically a quicker method of securing a load – especially one the carrier hasn't hauled before. So-called "quicker" email or automated load board approaches can leave too much room for uncertainty, which can lead to a long series of follow-up emails that take much longer than a simple call at the start. As an added bonus, the phone allows you to foster a relationship with an actual human being on the carrier side – a relationship that can go a long way in making you a shipper of choice in that carrier's eyes.

7. Form relationships with brokers. As great as your direct carrier relationships may be, there will likely be times where your carrier simply can't cover your loads and/or you'll have more loads than the carrier can handle. In these instances, freight brokers are vital allies in securing the capacity you need. These brokers have expansive networks of carriers and can match your product and load details to the provider best able to handle it. Much like a carrier relationship, forming a partnership with a freight broker has a variety of benefits. When a broker is familiar with your products, your lanes, and your specific requirements, it can work with carriers on your behalf to ensure they're right for the job. This also saves you enormous amounts of time spent hunting for capacity.

Lean on Bulk Connection for dry bulk cargo shipping
Whether you're shipping powders, plastic pellets or any other type of dry bulk freight, Bulk Connection has likely shipped it – and shipped it often throughout our 30+ years in the business. Our team of dry bulk experts, using our ISO-9001-certified processes, ensure that we get the job done safely and efficiently, each and every time. Whether you're looking to partner with a freight broker as your primary source of capacity, or if you need a reliable provider to fill in transportation gaps, contact Bulk Connection today to see how we can become a trusted partner to your supply chain.