Many people would like to 'be their own boss' but it's often a goal that doesn't seem attainable. If, however, you have a solid background in the transportation industry, such a goal may be much easier to achieve than you realize. It can happen by becoming a freight agent. In this article, we'll explain more about what becoming an agent entails and the benefits that exist to you as well as your customers.
What is a freight agent?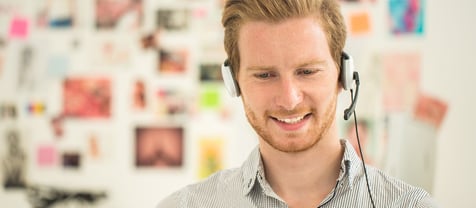 A freight agent is someone who has existing relationships with shippers and can match shippers' loads to freight broker and/or carrier transportation services. An agent can go the fully independent route where he or she is responsible for finding shipper loads and then finding the carriers to haul them. Such a fully independent agent would need the appropriate licenses, bonds and insurance to operate legally, while handling all sales and non-sales activities such as dispatching, billing and invoicing.
Or, more commonly, the agent can work for a freight broker that already has a large network of carriers. With this model, the agent need only bring a load to the freight broker, who then finds the carrier and handles the rest of the process.
When working for a freight broker, the agent will receive a commission on all loads he or she brings in. This commission is ongoing for as long as each new customer ships with the broker. Commission with a broker is different than the fee that the agent would receive in the fully independent model, but there are several benefits for freight agents who choose to work with brokers.
Benefits of working with a freight broker
A primary benefit of working with a freight broker is that, as stated above, the freight broker will already have a network of carriers. So, in many arrangements, once you bring in a load from a shipper, your work is largely done as the broker has carriers at the ready to haul the product. This frees you up to find more business instead of handling additional aspects of the load.
Another key benefit of working with a freight broker is that – if you're with the right company – you're working with true experts. Such expertise can help you ensure that all necessary information is received from the shipper, that all carriers are properly vetted for insurance and operating authority, and that every detail of the load is handled optimally (e.g., the proper equipment is sourced) once the rubber meets the road. Such expertise and execution are paramount and shows your shipper base that their trust in your services is well placed.
An additional benefit is, in most instances, a regular payment schedule. Freight brokers like Bulk Connection pay their agents commission every week, saving you the time and energy of chasing down payments on your own.
Lastly, your broker relationship does not have to be exclusive. You can often serve as an agent for more than one company.
Who should become a freight agent?
Agent work is ideal for people who have experience in the transportation industry and who have shipping contacts (a 'Rolodex' as old timers would say) that need to move product.
Outside of those two factors, there is no such thing as 'normal' freight agent. There are, for instance, agents in all age groups – from younger people who like the freedom of being their own boss and setting their own hours, to retirees who want to keep active, leverage past relationships, and earn extra money doing what they love.
Bulk freight agents
A tremendous opportunity exists for freight agents who have a background in the bulk transportation industry. As bulk shipping is a specialized segment of the larger transportation market, there are a relatively low number of freight agents that specialize in bulk. If you're one of them, you'll find that your services will be sought after by brokers that haul liquid and dry bulk products.
Getting started as a freight agent
If you're looking to get started as a freight agent and wish to work with a freight broker, you owe it to yourself to do some research on the companies you consider working for. You'll want to know where your responsibilities begin and end and what the payment arrangement looks like.
You'll also want to understand the broker's track record in terms of customer satisfaction. The last thing you want is to bring your contact's load to a broker that falls short of the mark and ends up tarnishing your relationship with the shipper. Conversely, when your freight broker executes your shippers' loads to perfection, your standing with your contacts will grow even stronger.
Bulk Connection has been taking good care of our agents, shippers and carriers for over 30 years. We treat our agents right and many of our agents have been with us for many years – even decades.
Once you connect us with your customer, we receive each load request, book the freight, do the paperwork, monitor the shipment, and handle any hiccups. We do the work; agents get a commission. Simple as that. With other logistics companies, agents may have more responsibilities that extend into day-to-day operations, but at Bulk Connection the agents' focus is on selling and scaling up their book of business.
To learn more about working with Bulk Connection, contact us today.