Do you have relationships with shippers? Are you looking to be your own boss? Read on, as this article could describe the career move that's perfect for you. We're talking about 3PL bulk freight agents: what they are, why they're vital to the bulk freight supply chain, and how you might become one.
Who are bulk freight agents?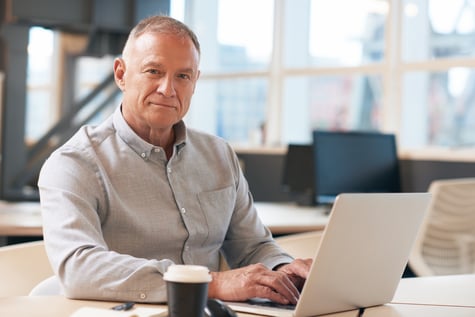 A bulk freight agent is someone who has existing relationships with bulk shippers and can match those loads to the services of a transportation provider. There are three basic agent career paths.
Be totally independent. In this model, you are responsible for finding shipper loads as well as the carriers to haul them. You would need the appropriate licenses, bonds and insurance to operate legally, while handling all sales and non-sales activities such as dispatching, billing and invoicing.
Work for a carrier. You work for a trucking company and are looking to fill its lanes and equipment with loads from your shippers. You do not need your own licenses, bonds and insurance, and may receive a commission for the loads you book.
Work for a bulk freight 3PL. Instead of working directly with a trucking company, you work with a 3PL that has a network of carriers. Your 3PL's ops team can then match your shippers' loads with the network carrier most qualified to handle it. You do not need your own licenses, bonds and insurance, and will receive a commission for the loads you book.
Advantages of working with a bulk freight 3PL
While you can make a comfortable living with any of the above options, working as an agent with a bulk freight 3PL offers distinct advantages.
Maintain your independence. Bulk freight 3PLs like us here at Bulk Connection allow you to work when you want, from wherever you want. And, unlike carriers, we don't require you to be exclusive. You can serve as an agent for other 3PLs if you like.
Focus on booking loads. When you go the DIY model, you end up wearing so many different hats that you'll spend less time booking loads and earning money. You'll need to obtain and manage licenses, bonds and insurance and handle dispatching, billing and invoicing. With a 3PL, all of these tasks are handled for you – allowing you to focus solely on booking freight.
Lean on a vast carrier network. When you work with a carrier, you're limited to matching your shippers' loads with the carrier's equipment. But what if that equipment isn't the best for the job? With a 3PL, you have so many transportation provider options that you can always match your shippers' loads with the best possible equipment and drivers. By providing optimal service, you'll maintain your good name with shippers and strengthen your business.
Lean on experts. Another key benefit of working with a 3PL is that – if you're with the right company – you're working with true experts. Such expertise can help you ensure that all necessary information is received from the shipper, that all carriers are properly vetted for insurance and operating authority, and that every detail of the load is handled optimally (e.g., the proper equipment is sourced) once the rubber meets the road.
Enjoy regular payments. Freight brokers like Bulk Connection pay our agents commission every week, saving you the time and energy of chasing down payments on your own.
Tips for Success
In addition to relationships with shippers, the following considerations will go a long way in ensuring your success as a freight agent.
Understand the Industry. Research and familiarize yourself with the bulk freight and logistics industry. Understand the key players, trends, and challenges.
Network and Build Relationships. Establish connections with individuals and companies in the freight and logistics industry. Attend industry events, join trade organizations, and use online platforms like LinkedIn to connect with professionals.
Consider a Niche. Bulk freight is a specialized area within logistics. Decide if you want to focus on a specific niche within bulk freight, such as liquid, food-grade or dry bulk freight.
Continue to grow. Success in the freight brokerage industry takes time and persistence. Continue to build your client base and refine your skills, while staying up to date on industry trends, technology, and regulations.
Learn More About Becoming a Bulk Connection Freight Agent
Bulk Connection is one of the largest and most reputable 3PLs in the business. We've been focused on moving bulk freight since 1987 and have one of the most expansive networks of bulk freight carriers in North America. To learn more about the benefits of working with Bulk Connection as a freight agent, check out this Q&A with an existing agent, and contact us to start a conversation.